Parent Teacher Association
---
The Parent Teacher Association (PTA) of the college provides remarkable support to the activities of the institution. The PTA assists the overall development of students by extending financial and other supports to the curricular, co-curricular and extracurricular activities of students. Aims and Objectives To work for the welfare of the students and the institution and to offer constructive suggestions for the smooth and successful functioning of the college. To promote better participation of the parents in the various programs of the college and to establish better liaison with teachers. To set up facilities in the college premises for the benefit of the students as and when required. To institute scholarships, prizes, medals etc. to benefit students showing high proficiency in their studies and extracurricular activities. Every year, the PTA elects an executive committee to put into practice its plan of action. During the report period, there were five executive members with Principal as the ex-offcio president of the committee. One of the faculty members is acting as the secretary, where as one of the parent is elected as the vice president.
Office Bearers
---
Dr. C.P. AYOOB KEYI
President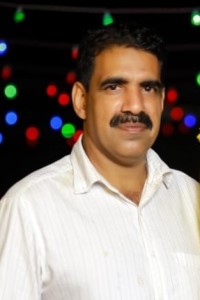 K.P.Musthafa Thangal
Vice President
MOHAMED SADIQU P.A.
Secretary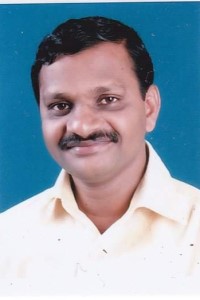 Ashraf Madan
Joint Secretary
ASIF N
Treasurer
PTA Activities
---
Water Cooler Installation
11/5/2018
To increase the facility for availability of drinking water in the college campus, PTA installed one more Water Cooler in the main building of the college and it was inaugurated on 7 February 2019 by PTA vice president, in the presence of respected principal, parents, teachers and students.
Incinerator Installation
10/3/2019
Waste management is one of the perennial problems we face. Improper management of waste may affect the nature harmfully. Here, EMEA College finds a way to manage the waste properly and systematically. PTA of the college installed an Incinerator to dispose and manage the waste scientifically and properly. The system was inaugurated on 7 February 2019 by honorable vice president of PTA, Janab Kunhi Mohamed Sahib.
Shihab Thangal Memorial Fellowship
3/5/2019
Shihab Thangal Memorial Fellowship is a PTA generated monitory support scheme for the economically backward but academically forward students in the college, which has been there for almost one decade.Last year, PTA could provide Rs. 5000 each for 30 students pursuing various programmes.Fellowship distribution function was held on 7 February 2019 at AVT and it was inaugurated by the honorable Panakkad Sayyid Rasheed Ali Shihab Thangal, Chairman, Kerala Waqaf board.
Hand Book of Scholarships
2/10/2019
Students' unawareness of various scholarships and grants, and its process of application can be cited as reasons for not utilising such financial opportunities. In the wake of this fact, the Scholarship Wing of the college has been functioning to foster awareness regarding the same and arranging financial helps for the students' community. Towards this purpose, the college PTA now deems it discrete to publish a scholarship handbook with the hope that it will go a long way in giving students access to various scholarship schemes.

>